Blog
June 6, 2017
The question I hear most often from new clients is: "How can you get us sales leads"?
I understand the need. Sales = growth. It justifies spending. The problem? In the ma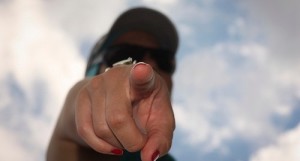 rketing-PR funnel, lead generation is just one of many options available to achieve goals. Additionally, for most organizations, marketing-PR trade-offs will be necessary. Before putting such a strict emphasis on lead generation, I recommend companies ask: 
"What marketing-PR can we skip and still achieve our goals?" Although there is no pat answer, making the right marketing trade off decisions for your business requires strategy–and a smart PR-marketing strategy is the fast track to achieving business goals.
Your strategic thinking needs to identify:
Where to market? Base this on the customer journey—map out your 20-25 brand exposure points with buyers.
 Who to influence? Segment and prioritize your market based on business objectives like ROI, upselling, cross-selling, expanding buyer sets or geographies, finding investors or buyers…
How to influence? Understand what your buyer's think and feel; when you get in their head, they get in your bed.
What to offer? Your offering is great, but really—who cares? Make your offering desirable with a "can't say no" wrapper, that addresses known buyer hurdles.
When to influence? Choreograph a symphony of outreach strategies based on an integrated view of client needs, market opportunities, and company insights and news.
Available marketing-PR budget? Understanding how much your company is willing to invest in marketing-PR will help you assess your plan and filter out the best options, based on the available budget.
The why behind your trade off decisions? Since you won't be able to do everything you know you could do to influence your buyer along the journey, base your strategic trade offs on what your company needs to achieve, but influence this with the cost of not doing something, and what you know you can be great at.
When you make smart marketing-PR trade off decisions you will have a strategy that achieves what your company needs—be it leads or anything else. But don't stop there. Build on your efforts with a multi-phased approach to marketing-PR that adds and removes tactics along the way. Your measurement plan will reveal where to pivot, as situations and results fluctuate. If you get stuck, give us a call.
---
September 14, 2016

The pace of losses in the American newspaper and magazine publishing industries continue to accelerate. In Q1-2016:
Total US newspaper publishing revenues, including advertising and circulation, fell 4.4%
US magazine publisher's total revenues fell 4.5%
These stats underline that nothing is growing for newspaper and magazine publishers, especially digital ad and circulation revenues—or at least not growing fast enough to offset the slide in analogue print ads and sales revenues.
What does this mean for PR?
Business revenue declines equate to cut backs. This leads to less resources and overburdened editorial staffs with less time to research and write the quality stories publications need to increase readership and ad revenue.
American's newspapers and magazines need an influx of two things right now to counter-balance these issues:
Well-thought out story ideas from PR professionals and
Objective, well-balanced contributed content
If you're not taking advantage of this ripe environment to expand brand awareness through a strategic, high quality public relations efforts, it's likely you're just making it easier for smart competitors to reap the benefits. Let's talk, if you want to learn more.
---
September 12, 2016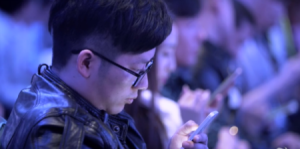 Marketers take note: If you haven't seen this video by the New York Times, take a look at "How China is Changing Your Internet". The "super app" WeChat in China combines nearly every app you can think of – Facebook,Twitter, Google and so much more. China may once have been known as the land of cheap rip-offs, but it may now be a guide to how the Internet will develop in the future. American companies are taking notice of this transformative technology that also concentrates personal data.
---
August 18, 2016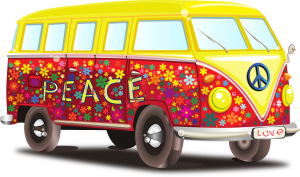 Kudos to Macklemore and Ryan Lewis for finding new ways to connect with fans while putting a stake in the ground to define their brand. Their "kiss" to local fans includes an eight city tour through rural Washington towns—Yakima, Walla Walla, Enumclaw, Olympia, Hoquiam, Bremerton and Bellingham, with will-call only $20 tickets to circumvent scalpers. What is your brand doing to show your market some love?
---
August 17, 2016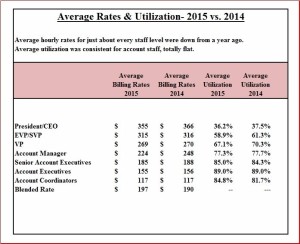 Gould + Partners reports that billing rates now average $448 per hour for CEOs of PR agencies with $25 million or more in revenues. When you hire PR services remember—most independent PR agency CEOs have the experience you want—actually do the work—and, because overhead is so low, you see results at a fraction of cost of $448/hour. Something to think about…
---
August 16, 2016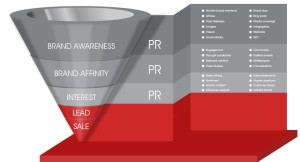 Thank you Sally Falkow: Great, short piece about how PR feeds the lead process and why focusing only on lead development is short sighted. Link to original post: According to Sally:
Every small business owner is concerned about the bottom line.  How to make more sales, be more productive, cut costs and increase the ROI.  That, after all, is what business is all about – profit.
In this  drive to make a profit the focus tends to get stuck on marketing, sales, production and income.  Of course those things have to occur. However, there is another part to the sales funnel that most small business owners either don't understand or ignore – public relations.
What does PR do? It makes the company known, accepted and understood.  That means that the people you come in contact with – in person or online – will already know who you are and have an affinity for your brand.  PR fills up the top of your sales funnel.  It does this with great content, brand stories and by building trust.
People today have access to a wealth of information.  Most prospective customers have done 70% of their homework by the time they contact a company to make a purchase.  They've browsed online, looked at product reviews, been to your website and read comments from your current customers.
It's during this phase of their journey that you need to connect with them and draw them into your funnel. There are many ways to do this, as you can see in the graphic below.  All these actions are PR functions.  It's immensely easier to sell to someone who already knows who you are, trusts your brand and likes your product
---
August 2, 2016
In a ClickZ poll supporting their Digital Trends 2016 report, nearly 25% identified content marketing as a key trend for their company this year. Sadly, many lack a cohesive strategy for success. In a similar pinch? Ask us how we've helped one client secure weekly Forbes and Inc. columns and amplify their brand even more by leveraging that content across their social and marketing channels.
---
February 13, 2015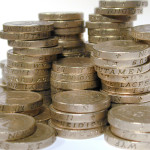 Surefire Tips to Influence how the CFO Thinks about your Marketing Budget
By now your marketing plan is in full swing. According to Gartner more than half of Chief Marketing Officers (CMOs) surveyed expected to increase their 2015 marketing spending by 10.4 percent over 2014. Hopefully you were lucky enough to get your CFO to approve the increases you requested.  But in case you didn't, I've got some great tips from a fantastic CFO who shared insights about how CFO's think about marketing budgets.
For example:
Are you adjusting discussions for how CFOs think? Hint—facts and metrics matter most, but there is a way to accommodate "fuzzy numbers".
Are you aware of the impression you're leaving? Hint—passionate, detailed answers to questions can be a game changer.
Are you explaining the impact your strategies will have? Hint—telling "impact stories" helps a CFO to sell your budget to the Board.
Read more to learn how to influence your CFO and learn what you can do now to ensure you get the marketing budget you need next year.
---
September 22, 2014
I publish a lot of content for clients and recently on behalf of one, I asked Forbes and Inc. to publish content I would provide. They both said yes–in the same week. Better yet, these are ongoing columns. Easy, right? Perhaps—if you know the insider tricks.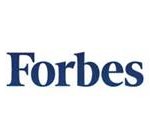 Smart content marketers who publish blogs and articles all want distribution in top-tier media. The exposure is mindboggling. Online, Forbes reaches more than 26 million unique visitors per month. Add Inc.'s additional 4.9 million average unique monthly visitors and this is huge brand exposure—worth millions compared to an ad buy. In fact, there has been a huge shift to content marketing in part because it costs 62% less than traditional marketing and generates about three times as many leads.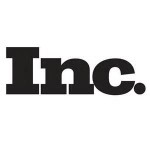 If you want your content marketing to get exposure like this you need to have a strong media strategy and today is your lucky day. I'm sharing what I did before the pitch and the foolproof techniques I used when pitching Forbes and Inc. to stack the odds in my favor. Read the article. View Forbes column; view Inc. column
---
August 15, 2014
Like many others, you might have to work hard to get any publicity for your business. This may make you wonder: What are the odds that your business could experience a media crisis?
Actually, the odds are quite high.
Consider this. According to CeBit Social Business Trends (2014), there are 1.06 billion Facebook users and 200 million active Twitter users. YouTube reaches more 18- to 24-year-olds than any cable channel. WordPress blogs have 25 billion page views per month, and 74 percent of consumers rely on social networks to influence purchases, with 81 percent influenced by their friends' posts.
Clearly, the media landscape has changed. Consumers have a voice that can affect any business. It is crucial to be prepared for a media crisis threat. Learn how to be ready: http://isenandco.com/?p=782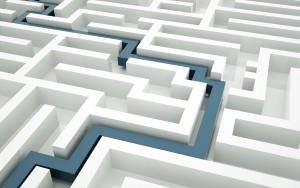 ---