Blog
August 18, 2016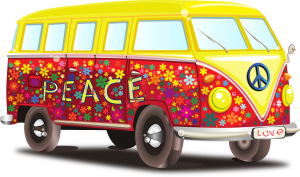 Kudos to Macklemore and Ryan Lewis for finding new ways to connect with fans while putting a stake in the ground to define their brand. Their "kiss" to local fans includes an eight city tour through rural Washington towns—Yakima, Walla Walla, Enumclaw, Olympia, Hoquiam, Bremerton and Bellingham, with will-call only $20 tickets to circumvent scalpers. What is your brand doing to show your market some love?
---
August 17, 2016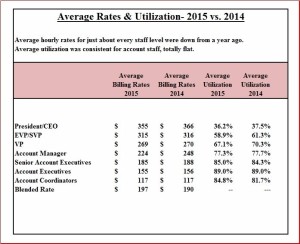 Gould + Partners reports that billing rates now average $448 per hour for CEOs of PR agencies with $25 million or more in revenues. When you hire PR services remember—most independent PR agency CEOs have the experience you want—actually do the work—and, because overhead is so low, you see results at a fraction of cost of $448/hour. Something to think about…
---
August 16, 2016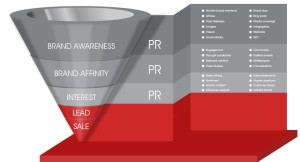 Thank you Sally Falkow: Great, short piece about how PR feeds the lead process and why focusing only on lead development is short sighted. Link to original post: According to Sally:
Every small business owner is concerned about the bottom line.  How to make more sales, be more productive, cut costs and increase the ROI.  That, after all, is what business is all about – profit.
In this  drive to make a profit the focus tends to get stuck on marketing, sales, production and income.  Of course those things have to occur. However, there is another part to the sales funnel that most small business owners either don't understand or ignore – public relations.
What does PR do? It makes the company known, accepted and understood.  That means that the people you come in contact with – in person or online – will already know who you are and have an affinity for your brand.  PR fills up the top of your sales funnel.  It does this with great content, brand stories and by building trust.
People today have access to a wealth of information.  Most prospective customers have done 70% of their homework by the time they contact a company to make a purchase.  They've browsed online, looked at product reviews, been to your website and read comments from your current customers.
It's during this phase of their journey that you need to connect with them and draw them into your funnel. There are many ways to do this, as you can see in the graphic below.  All these actions are PR functions.  It's immensely easier to sell to someone who already knows who you are, trusts your brand and likes your product
---
August 2, 2016
In a ClickZ poll supporting their Digital Trends 2016 report, nearly 25% identified content marketing as a key trend for their company this year. Sadly, many lack a cohesive strategy for success. In a similar pinch? Ask us how we've helped one client secure weekly Forbes and Inc. columns and amplify their brand even more by leveraging that content across their social and marketing channels.
---